Explosion-proof Motor YBJY-80M2-4
YB2 series explosion-proof motors have the advantages of small size, light weight, beautiful appearance, safe and reliable operation, long life, excellent performance, convenient installation, use and maintenance. YBJY series (H63-H100) explosion-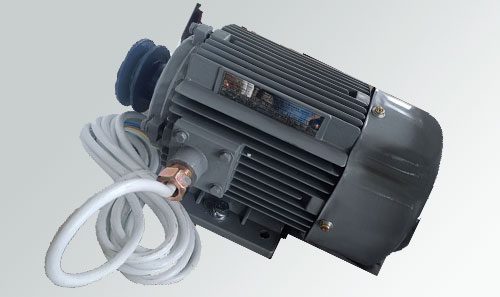 proof three-phase asynchronous motor for fuel dispenser is a derivative series of YB2 series. Its various performance indicators are designed according to the YB2 series, which are specially designed for fuel dispensers. The explosion-proof mark is ExdⅡBT4, and the explosion-proof performance complies with GB3836.1-2000 "Electrical Equipment for Explosive Gas Environment Part 1: General Requirements" and GB3836.2-2000 "Electrical Equipment for Explosive Gas Environment Part 2: Flameproof "d ""Provisions. Its main body shell is made of aluminum alloy. With beautiful appearance, the left and right outlet devices are used for the convenience of users.
Advantages
◈YB2 series motor is a high-efficiency whole three-phase asynchronous motor, suitable for fueling equipment.
◈The power grade and installation size conform to IEC standards.
◈It improves the explosion-proof and safety performance, promoting the reliability of motor effectively.
◈This motor also reduces the nosie and vibration in operation.
◈It enhances the economical efficiency and energy-saving effect of motor oeprating, and operational reliability of explosion-proof motor.
◈The wide application of YB2 series motor not only has significant role in safety production among petroleum industry, but also shows obvious social economical benefit.
Installation & Dimension

YBJY80M2-4 installation dimension table (mm)
A
A/2
B
C
D
E
F
G
H
K
AB
L
HD
AD
125
62.5
100
50
19
16
40
6
5
15.5
13
80
10
165
310
165
105
Using Condition
◈Rated power: 0.12-3kw
◈Rated voltage: 380V;
◈Rated frequency: 50Hz;
◈Insulation grade: F grade, the temperature rise is assessed by 80K;
◈The ambient air temperature range is: -15℃~40℃;
◈Altitude: no more than 1000m;
◈Rated working system: S1 works continuously.