M Series Flow Meter
M series flow meter is a kind of positive displacement flowmeter, belong to the class with the highest accuracy in the flow meter. Simply to say, flowmeter is an instrument used to measure the flow of fluid in a pipe or open channel. Metrology is the eyes of industrial production. Flow measurement is one of the components of measurement science and technology, and it is closely related to the national economy, national defense construction, and scientific research. Doing this work well plays an important role in ensuring product quality, improving production efficiency, and promoting the development of science and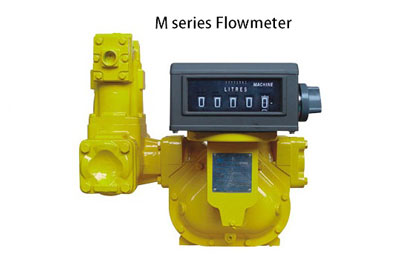 technology, especially in the current era of energy crisis and increasing automation of industrial production, flowmeters play an important role in the national economy status and role are more obvious. In the production of petroleum industry and fueling industry, from oil extraction, transportation, smelting and processing to trade sales, flow measurement runs through the whole process. No link is inseparable from flow measurement, otherwise the normal production and trade exchanges in the petroleum industry will not be guaranteed.
Features of M series Flow Meter
Excellent stepless trimming device (wear compensation device) for positive and negative calibration of the flowmeter.
High accuracy and repeatability over a large range; ultra-high accuracy at constant flow.
Low maintenance, low wear, long life
Low pressure loss, true gravimeter
Measurement accuracy is not affected by changes in temperature, pressure and viscosity
Available in aluminium, cast iron, cast steel and stainless steel
Applications of M series Flow Meter
This kind of flow meter can be applied into various fields, such as refined petroleum products, unleaded gasoline, leaded gasoline, diesel oil, kerosene, fuel oil, propylene; motor oil, liquefied petroleum gas, crude oil, etc.

Technical Parameters of M series Flow Meter
Model
M-40-1
M-50-1
M-80-1
M-100-1
M-150-1
Size
40mm/1"
50mm/2"
80mm/3"
100mm/4"
150mm/6" and 100mm/4" for option
Flow Range (L/min)
25-250
55-550
115-1150
170-1700
300-3000
Volume Per Revolution
0.309L
0.681L
1.839L
5.102L
14.87L
Max. Pressure
10Bar
Accuracy
±0.2%

Repeatability
≤0.05%
Standard
Measurement
Liter / US Gallon /IMP Gallon
Package Dimension(cm)
51*46*49
51*46*49
58*50*61
76*64*72
80*65*79
Net weight(kg)
23
26
40
70
130
Gross weight(kg)
25
28
47
93
180
Package
1pc/ carton
1pc/wooden case