Refuel Dispenser JY40 Series
Jayo Petro is a leading refuel dispenser manufacturer, supplier and exporter in China. Adhering to the pursuit of impeccable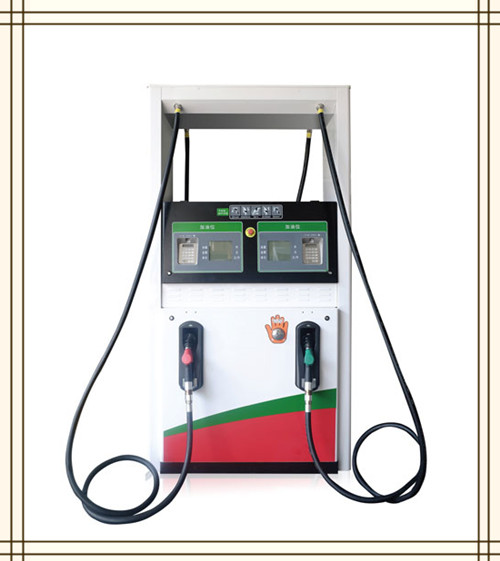 quality products, our products have been satisfied by many customers in domestic and abroad. Extreme design, high-quality raw materials, high performance and competitive price are what every customer wants, and that's what we can offer. Of course, it is also essential to our perfect after-sales service. If you are interested in our fueling equipment and components, welcome to consult us at any time.
With the computer system, the functions of the fuel dispenser have increased a lot, such as digital display, amount calculation, data storage, unit price change, etc., and even transaction data can be transmitted and controlled remotely. The main components of the tanker are motors, oil pumps, oil and gas separators, flow meters, computers, and oil guns. Its main working systems are hydraulic system and computer system. The hydraulic system is responsible for transporting the oil from the tank to the oil gun, where it is fed into the car's fuel tank. Among the important functions are metering and control. Metering is done with a meter. The meter sends the measured value to the computer system. The control is to use a solenoid valve to control the start and stop of the tanker through the instructions sent by the computer system. The computer system is the central system of the fuel dispenser, responsible for the refueling process including the calculation, display and storage of the measurement results.
Features of Refueling Dispenser JY40 series
◈Abrasion resistant
◈High reliability
◈Steady operation, low noise
◈Stable function, convenient maintenance,long working life
◈High measuring precision
◈High sealing performance
◈High flow rate
◈High reliability
◈Trustable highly precise metrology equipment
◈High performance for electronic parts
◈High quality explosion-proof motor with strong ability against power fluctuation
◈Specially designed filtering systems with build-in re-cleanable filter
◈Finished goods first inspection pass rate over 98%.
◈Finished goods ex factory pass rate 100%.
◈Customer satisfaction rate over 95%.
Technical Parameter
Accuracy
±0.25%
Flow rate range
5 to 50 liter per minute
Noise
≤80dB(A)
Intake vacuum
≥54kPa
Display
Sales 0.00 to 9999999
Volume
0.00 to 99999.99
Unit price
0.00 to 99999
Electricaltotalizer
Volume 0 to 42949672.95l
Money 0 to 42949672.95
Power supply
AC380V or AC220V, ranging from -15% ~ +10%
Motor's output power
750 W
Working environment temperature
-40℃ to +55 ℃
Relative humidity
30% to 90%
Note: If you have customized requirements for fuel dispenser, please feel free to get in touch with us. We will strive to realize win-win cooperation with premium quality refueling equipment and components with best services, fast delivery and reasonable prices.