On April 13-14, the 2023 China Gas Station Conference and Exhibition of Gas Station Equipment and Facilities, New Energy Filling Equipment and Convenience Stores was held in Shijiazhuang, Hebei. Thousands of industry elites from large state-owned enterprises, well-known foreign companies, many oil refining wholesale and retail companies, regional traders, terminal equipment suppliers, new energy, financial companies, universities, etc. gathered at the conference site to discuss the development prospects of the gas station industry and look forward to its development trend and pattern of gas station industry.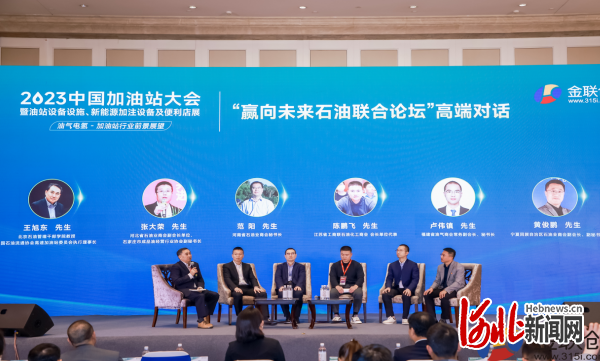 This gas station conference is a grand event for information sharing and communication with industry leaders on the development trends, opportunities, strategies, and even gas station operations of gas station owners. Qi Fang, chairman of the Hebei Petroleum Industry Chamber of Commerce, said that China's gas station industry is facing a new situation of green and low-carbon, digital transformation, digital and intelligent development, and comprehensive energy service upgrades. We need to think ahead, take the initiative in the tide of transformation, deeply cultivate the target market, seek space from the mid-to-high-end market, and seek growth from the new market. Let us fight side by side, relying on Jinlianchuang's industry resources and experience, accelerate the implementation of innovation-driven development, digital intelligence, green and low-carbon strategies, and embrace the bright future on the new voyage of high-quality development of Chinese gas stations.
As a grand event in the gas station industry, "2023 China Gas Station Conference and Gas Station Equipment and Facilities, New Energy Filling Equipment and Convenience Store Exhibition" is a large-scale, high-standard industry exchange platform for in-depth learning and exploration in China, and a brainstorming platform for industry development Land and weathervane. Facing the future, the Hebei Petroleum Industry Chamber of Commerce stated that it will continue to serve the gas station industry enterprises, build a platform to make greater contributions to the innovation and development of upstream and downstream enterprises in the energy industry chain, and provide green, low-carbon, digital and comprehensive energy services for Chinese gas stations Transformation, innovation-driven development and empowerment, jointly promote the high-quality development of Chinese gas stations, and contribute to the construction of a digital China and a green China!
As a professional provider of gas station equipment and solutions, our company has also contributed to the development of the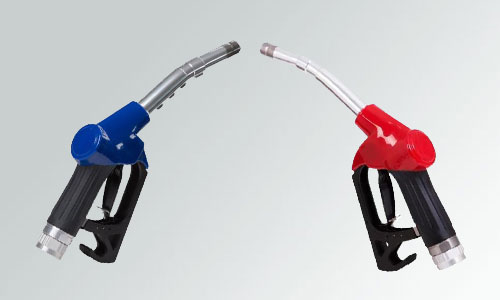 gas station industry. The self-styled fuel nozzle developed and produced by our company has passed more than one million service life tests, and has stable performance. The excellent self-sealing property of fuel nozzle can better help petrol station operators reduce common problems such as fuel injection, dripping, and oil leakage during refueling, and save oil loss and time costs caused by failures. As one of the most frequently used products in gas stations, our refueling guns attracted the attention of many participants. Through the detailed introduction of the product, combined with the working principle, let customers fully understand the characteristics, materials and fine workmanship of our products.
Over the years, we have been paying attention to market changes, combining years of advanced technology and experience in the field of gas stations, and constantly developing products that meet customer needs, so as to provide customers with better service and experience, and jointly create safe, environmentally friendly and efficient Gas station equipment and working environment.