Submersible Pump QYB-240R
Submersible pump QYB-240R are designed to be compatible with 100% gasoline, Kerosene or diesel, and other liquid medium. Max. temperature lower than 40℃, Max. Specific Gravity 0.86g/cm3 , Max. Viscosity 13 c.s.t (70 SSU) at 15℃, such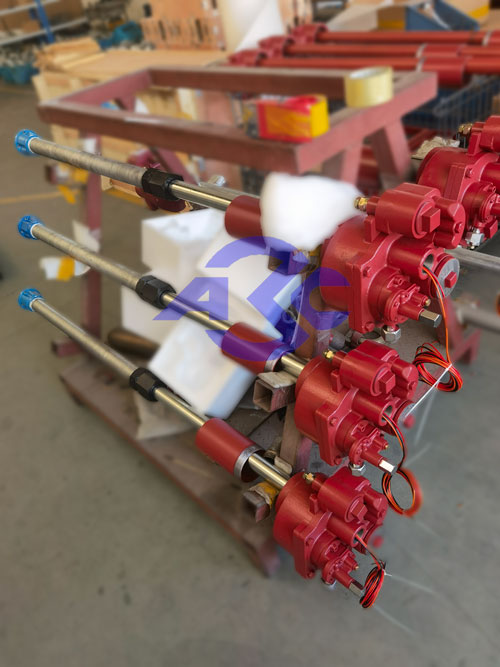 as methanol, ethanol gasoline with 20% ETBE or MTBE.
Features and Benefits:
QYB-240R pumping systems are designed to go the distance delivering smooth operation, with less maintenance and a long life. Features include:
◈ One small assembly contains all functional elements: check valve, air eliminator, expansion relief valve, syphon nozzle and venturi, syphon check valve and pressure test screw.
◈ All models fit standard 4″ NPT tank openings.
◈ Bayonet-type electrical connector provides a safe explosion-proof electric disconnect without separating wires.
◈ Pressure relief valve and check valve can be isolated to assist in pressure-testing the lines.
◈ Tank-test port and line-test port are conveniently located on top of the discharge manifold.
◈ Patented design feature directs any manifold assembly leakage into storage tank.
◈ On-winding thermal over-current protector prevents premature motor failure.
◈ Hydraulically balanced impellers "float" on the 16 spline shaft, providing a positive and evenly distributed drive.
Specifications of Submersible pump
Submersible pump QYB-240R (380V , 50Hz ,1.5P)
| | |
| --- | --- |
| Rating pressure | 0.1Mpa |
| Max Flow Rate | 200L/min, 240L/min |
| Rotate Speed | 2820 r/min |
| Voltage | 380V |
| Current | 9A |
| Ex-proof Class | 1PX6 |
| Inlet | BSPT 1 1/2'' |
| Outlet | BSPT2'' |
| Working pressure | >34Kpa |
| Pressure Ex work | 79Kpa-93Kpa |
| Pressure range | 21Kpa-207Kpa |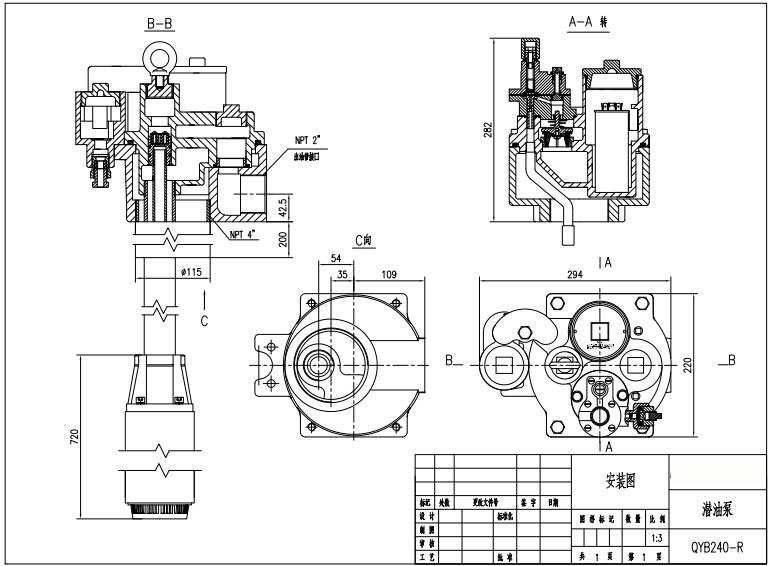 Note: This product operates in the highly combustible atmosphere of a gasoline storage tank. To protect yourself and others from serious injury, death, or substantial property damage, carefully read and follow all warnings and instructions in this manual. Remember that ALWAYS DISCONNECT and LOCK or TAG OUT the power before starting to service the pump.