LPG Flow Meter
LPG flow meter is in construction of stainless steel bush and four-piston positive displacement with check valve built-in. This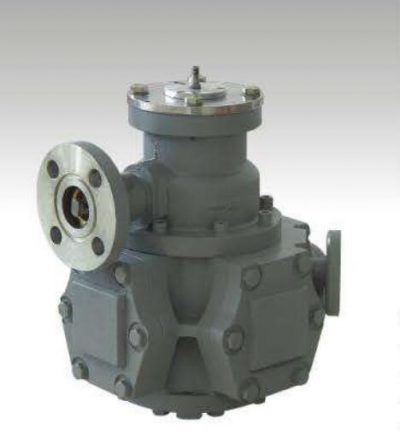 flow meter has advantage of high reliability, good wearability, prescise measure and long life. LPG flowmeter is a flowmeter instrument used to measure the volume flow and total amount of gas in a closed pipeline. It is explosion-proof and can be used without problems in potentially explosive atmospheres. It has a wide range of applications and can be used in industrial and mining enterprises, oil fields, gas fields and other departments.
Applications of LPG Flowmeter
In fuel dispensing installations for dispensing liquefied petroleum gas. The volume meter is designed to measure the volume of fuel passing through it (and through the hydraulic system of the installation). The principle of operation of the volume meter is based on the passage of fuel through a metering device, inside the housing, which contains four cylinders with pistons operating due to the kinetic energy of the liquid passing through them (the pressure of the liquid is created by an external pump not included in the delivery set). Pistons are placed in pairs on two connecting rods in four mutually perpendicular measuring cylinders with a volume of 0.125 liters each. Fuel is supplied in turn to each of the four cylinders , then fed to the output of the volume meter. Pistons with connecting rods under the pressure of fuel reciprocate in the cylinders. Connecting rods rotate a vertically located crankshaft, the free end of which protrudes outside the housing and is connected to the generator by means of a coupling impulses.
Connection to the volume meter: Inlet – flange, Outlet – threaded R3/4.
Technical Parameter
| | |
| --- | --- |
| Max. Working Pressure | 18Bar |
| Material | cast iron |
| Flow Range | 5-60L |
| Discharge rate per revolution | 0.5L/r |
| Adjustable Minimum Volume | 0.1% |
| Accuracy | ±0.5% |
| Repeatability | ≤0.17% |
| Dimension | 32cm*27cm*36cm |
| Net weight | 31kg |
| Gross weight | 35kg |
| Package | 1pc/ctn |