SM Series Vane Volume Flow meter
Flowmeter is defined by the National Committee for the Approval of Terms of Science and Technology as: an instrument that indicates the measured flow and (or) the total amount of fluid in a selected time interval. Simply put, it is an instrument used to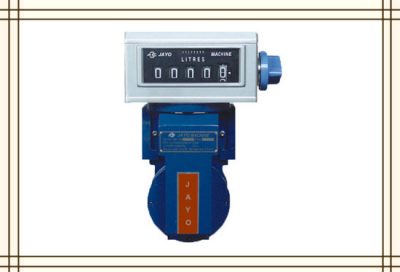 measure the flow of fluid in a pipe or open channel. Jayo has launched SM series vane volume flow meter for oil tank truck, tanker, service stations and fueling area. This flow meter can be also used in chemistry sector, mines and other industry sectors.
Features of SM Series Flow meter
◈Stepless adjusting mechanism allows a micro adjustment of the meter.
◈Special designed manifold in line separates from measuring chamber to avoid stress coming from the installation.
◈Low head loss.
◈Simple constructions: Rotor-blades for easy and low maintenance cost.
◈Wearing compensation :To maintain a good accuracy all along the years.
◈flow meter also for various products: up to 800 Cst.
Applications of SM series Flow meter
◈Oil company: refineries, oil depots, gas station and tank trucks distribution.
◈Airports: aircraft refuellers.
◈Army : depot reception or loading trucks.
◈Administration : railway companies , public transport
◈Ports: Boats/ barges
◈Private oil transport companies
Technical Parameter of SM Series Vane Volume Flow meter
Model
Size
Volume per revolution
Flow range
Accuracy
Repeatability
Max.
pressure
Temperature range
Dimension
Net weight
Gross weight
Package

SM-50

50mm/2"
0.4L
40-400L/min
±0.2%
≤0.07%
8Bar
-40℃-+60℃
35*29*47cm
18.5kg
19.5kg
1pc/carton

SM-80

80mm/2"
2.27L
133-1333L/min
±0.2%
≤0.07%
8Bar
-40℃-+60℃
44*60*62cm
65kg
75kg
1pc/carton